The Story of Camp Lejeune: Contaminated Drinking Water, Cancer Clusters, and the Struggle for Justice

About the call: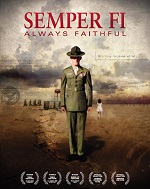 The Story of Camp Lejeune: Contaminated Drinking Water, Cancer Clusters, and the Struggle for Justice was presented by ACAT's Alaska Collaborative on Health and the Environment (CHE-AK). Listen to this podcast for a discussion with special guest Jerry Ensminger, a retired Marine Master Sergeant of 24 years. Jerry's family is one of hundreds of thousands who bathed, drank, and cooked with water contaminated with cancer-causing chemicals at the North Carolina Marine Corps base Camp Lejeune. He lost his nine year old daughter, Janey, to leukemia in 1985. Jerry has dedicated his life to helping other victims of the contamination at Camp Lejeune, many of whom are men who developed breast cancer. In his pursuit of justice, Jerry illuminates how current policies contribute to disease clusters and works for policies that will prevent contamination and protect community health. His story, along with others who suffered tragedy from the water at Camp Lejeune, has been documented in the film, "Semper Fi: Always Faithful."
Presenter:
Jerry Ensminger, a former Marine Corps Sergeant and father who lost his daughter Janey to childhood leukemia. Years later, he investigated and uncovered a large cancer cluster including rare male breast cancer. An estimated 1 million people may have been exposed to toxic groundwater contamination at Camp Lejeune over several decades. Read more.
Presentations:
If available, presentation slides will be posted here before the call on 5/29/13.
Resources:
Related Actions:
Petition Congress to support the Safe Chemicals Act of 2013
Related Events:
Jerry Ensminger's Alaska Cancer Awareness Tour and Semper Fi Always Faithful film showings.
Get Involved with CHE-Alaska!
Join our CHE-Alaska listserve send an email to [email protected] to be notified of upcoming teleconference seminar topics and speakers and to receive environmental health bulletins.
Check out ACAT's calendar for upcoming events!
Recent CHE-AK Calls now available as podcasts:
Environmental Exposures and Autism: The Interplay Between Genes, Environment and Health Status was recorded March 6, 2013.
Podcast: Toxic Chemicals in Your Home: New Study Shows Hazardous Flame Retardants in Couches on the Rise
Podcast: Nurses in the Halls of Power – The why, what, and how of nurse advocacy for safer chemicals
Podcast: The Toll of Alaska's Coal: Health Impacts of Coal Export
Podcast: Pollution from Pesticides: How Transnational Chemical Corporations Violate Basic Human Rights
Podcast: The Unnatural History of Breasts:  Industrial Chemicals, Breast Cancer, & Early Puberty
Podcast: Preventing Harm to Children – The Healthy Schools Movement
Podcast: Protecting Public Health in Alaska – The Opportunity of Safe Chemicals Act
Podcast: Endocrine Disrupting Chemicals – New Directions in Science and Policy
Podcast: Hidden Chemicals in Consumer Products – What's Not on the Label
Questions? Contact us any time.